3 Jun 2022
Brewster, Massachusetts is a quaint, quiet, and slow-paced town on Cape Cod. This is one of the most picturesque towns on the Cape. With its unique history and picturesque nature, Brewster is the perfect location for a relaxing getaway. We gathered a list of our favorite things about Brewster to help you plan your next vacation destination.
1. The Beaches
Brewster's saltwater beaches are on Cape Cod Bay. These beaches are beautiful at any time of day. Although, they are truly exceptional to visit during low tide. The receding ocean water reveals almost two miles of the sandbar to create The Brewster Flats. This gives you the opportunity to stroll and explore the sandbars and everything that lives there. Explore the clam beds and tidal pools or simply relax on the sandbar. The beaches you can visit are:
Breakwater Beach
Crosby Landing
Ellis Landing Beach
Linnell Landing Beach
Mant's Landing
Paine's Creek Beach
Point of Rocks Land Beach
Saints Landing Beach
For those that don't enjoy salt water, Brewster also has some inland freshwater beaches on ponds and lakes.

2. The History
This town holds so much history. The best place to really dig into the town's history is at the Cobb House Museum and Windmill Village.  Both historical sites are managed by the Brewster Historical Society. Each of these locations digs into the history of the town and shows what life was like in the 18th century.
Another historical location to visit is Stony Brook Grist Mill & Museum. This picturesque mill and the sparkling brook are beautiful spots for locals to visit as well as visitors. The Grist Mill is the only remaining structure from Brewster's Factory Village. This mill is only open on Saturdays during the summer. When visiting, you get to witness the water wheel in motion, purchase fresh corn meal and visit the upstairs museum. The museum features artifacts from the 19th century Cape Cod life, weaving demonstrations and so much more.
3. The Nature
Brewster is home to a variety of protected natural environments. Nickerson State Park is the perfect place to embrace Brewster's natural environment. This 1,900-acre park features multiple ponds and lakes, wooded trails, horseback riding, fishing, boating, a playground, and an amphitheater. During the summer months, you may also enjoy some swimming in the lakes and ponds.
Learn more about Cape Cod's beautiful nature and how it came to be at the Cape Cod Museum of Natural History. Its mission is to inspire appreciation, understanding, and stewardship of Cape Cods' natural environment and wildlife through discovery and learning. This museum features exhibits on honey bees, the history of Cape Cod's nature, a bird collection and so much more. The museum also features a hands-on science lab and an aquarium.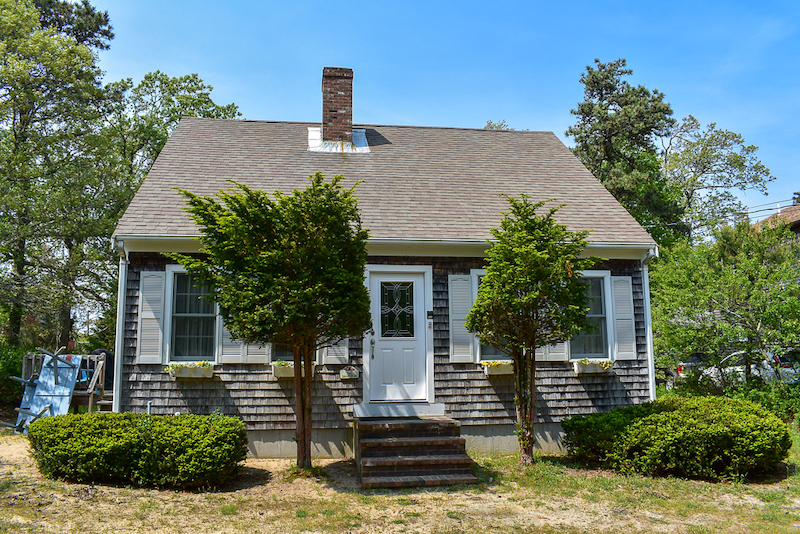 Brewster Vacation Rentals
No matter if you are coming to explore the Brewster Flats or dig into the history of Brewster and Cape Cod, you are going to need a place to stay. Our Brewster vacation homes are ready to help you start your next adventure. Book with us directly and we guarantee the best price possible.