Plan Your Cape Cod Beach Vacation
Martha Murray Vacation Rentals has helped create thousands of successful Cape Cod Vacations. Over the years, we've developed many long-standing Cape Cod business connections. We've also found the best resources for planning your trip to Cape Cod. On this page, you'll discover our favorite Cape Cod businesses and vacation planning information.
Listed below are some of our favorite Cape Cod Links!
Linen and Beach Rentals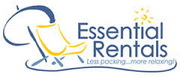 Laundry Facilities
Ferry Information
 Bridge and Traffic Info