Brewster Vacation Rentals
The charm of Brewster, MA makes it an ideal location for a beach getaway. With stunning stretches of sandy beaches, gorgeous natural environments like flats and marshes, and quaint historical buildings that have been preserved and turned into art galleries and shops, Brewster offers endless amusements and fun to be had!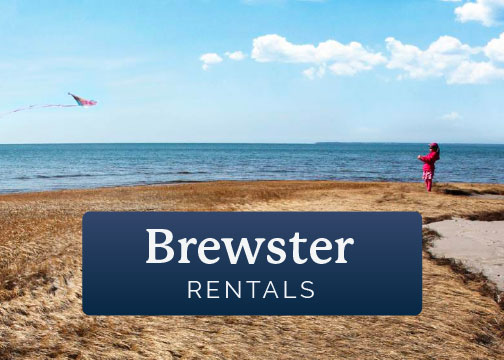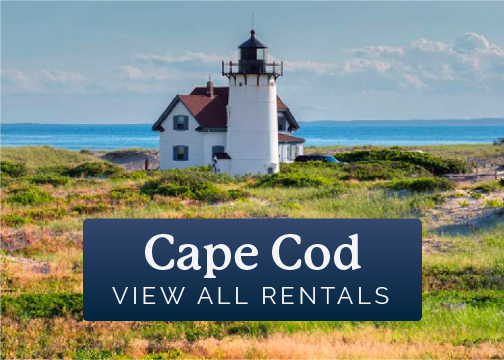 History
In the 1800s, Brewster was a seafaring hub and was home to sea captains and sailors. The business of the 19th century included whale fishing and shipping while on land salt production grew as a stable aspect of the local economy. Today, visitors can still feel the history of the town with the mansions and estates of past sea captains being restored and transformed into antique shops, bed & breakfasts, art galleries, and more. The Brewster Historical Society maintains and operates the Cobb House Museum and the Old Higgins Farm Windmill that dates back to 1795. Both are unique family-friendly attractions that will have you learning about the history of the area. The history of Brewster can be felt in the charm that is evident throughout the rural town. 
Things to Do in Brewster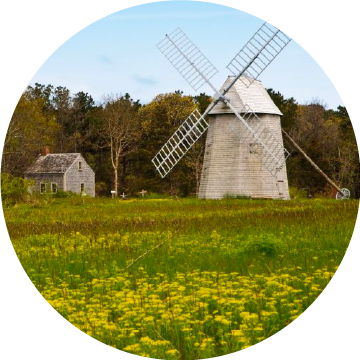 On top of offering unique historical attractions and sites, Brewster is home to beautiful beaches and protected natural environments. The Brewster Flats are a natural phenomenon taking place during low tide revealing sandbars and tide pools filled with sea creatures. Long Pond is a local favorite spot for swimming and fun during the summer months. More outdoor adventure can be found out on the waters of Cape Cod Bay or exploring the trails and ponds of Nickerson State Park. Golf enthusiasts will want to book a tee time at the Ocean Edge Golf Club or the Captains Golf Course during their stay.
More entertainment can be found at the Cape Cod Museum of Natural History which features exhibits on honey bees, life under the sea, and the natural history of the cape. After a day on the beach or exploring the museum, grab a bite to eat at one of the many Brewster restaurants serving up delicious cuisine! 
Visitors in the Spring can experience Brewster in Bloom, an annual arts and antique event that takes place during the last days of April and the first days of May. Stroll throught the art galleries and get hands on with arts and crafts. Other event highlights include live music, a 5k run, and a parade!