Discover Cape Cod's Top Beaches for Summer 2022
Cape Cod, with its miles of National Seashore, has many of the best beaches in New England. From Woods Hole to Provincetown, you will discover an amazing variety of beaches on Cape Cod. Whether you're looking for a relaxing beach off the beaten path, a family-friendly spot, or a popular destination for groups, you'll find the beaches in Cape Cod offer a bit of something for everyone.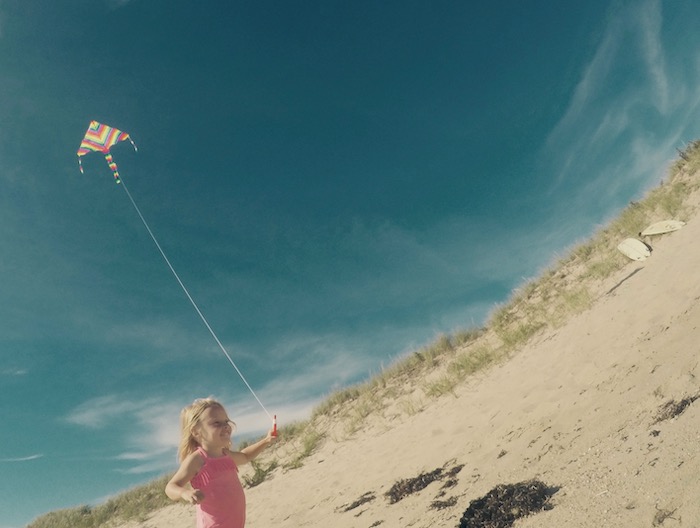 Harding Beach
Located in Chatham, Harding Beach is a great place to go if you're looking for a day of activities. This dune-lined beach boasts volleyball, bocce, kayak launches, and more. This public beach has lifeguards on duty, food for purchase, showers and restrooms, a picnic area, and more. There's plenty of parking here and ample, open space on the beach for large groups.  Harding Beach also has a trail that leads to the Stage Harbor Lighthouse.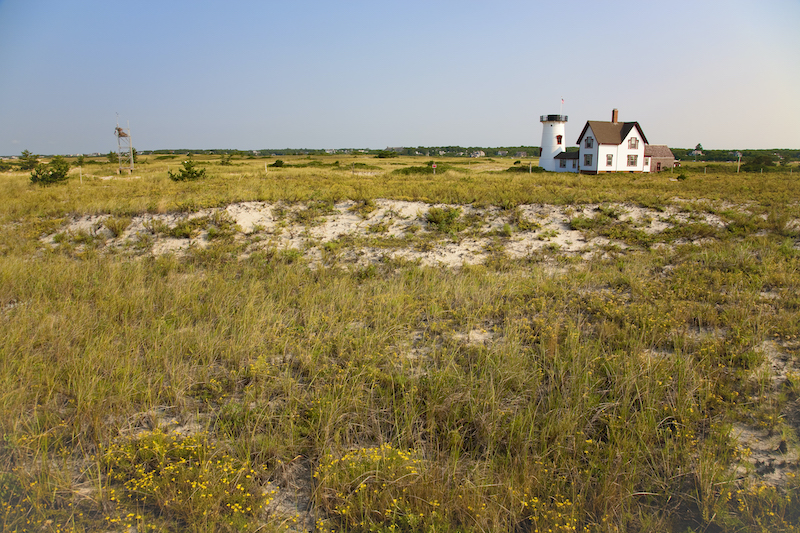 Cahoon Hollow Beach
Home to the famous Beachcomber bar, this beach is a place to see and be seen. This beach features a 75-foot sand dune that beach-goers walk down to get to the beach. Located along the Cape Cod National Seashore, Cahoon Hollow Beach is one of the most popular beaches in Wellfleet. Due to the beach's popularity, it can get crowded on weekends and holidays and it's recommended to arrive early to secure parking.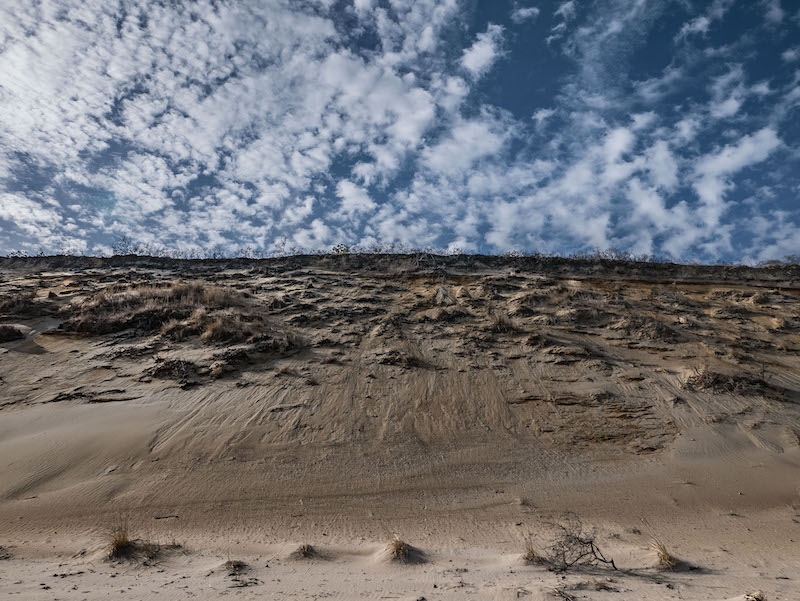 Sandy Neck Beach
Sandy Neck in Sandwich is a pristine 6-mile beach known for its off-roading trails. While the water tends to be much colder than the southern beaches in Cape Cod, it offers a wide and sandy shoreline perfect for relaxing. Despite the water temperatures, this beach is great for swimming and skimboarding as well as fishing. Driving on the beach is allowed, but you do need a special permit.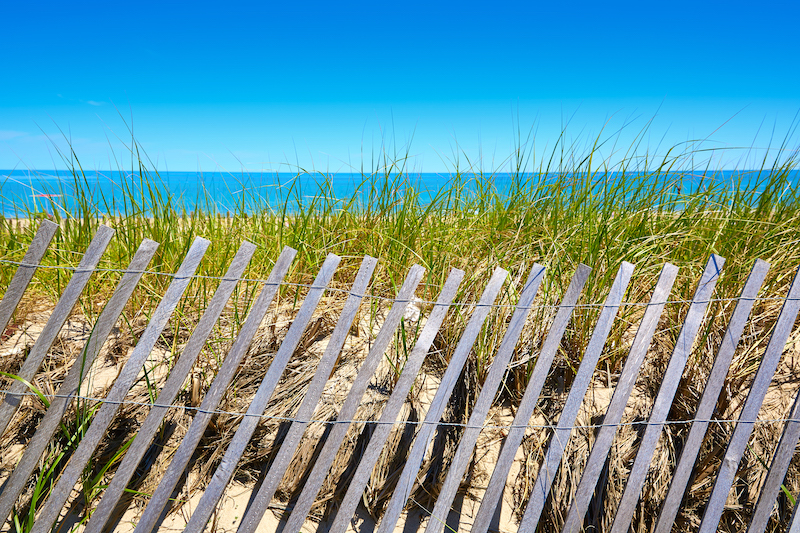 Longnook Beach
Located at the end of Long Nook Road, Longnook Beach is known for its good surf, long open beach, and sand dunes. Longnook Beach is in Truro and is among the more isolated beaches in the area. Facilities are sparse here and the beach is only accessible via a steep sand dune. The picturesque landscape offers sprawling views making this beach one of the area's most scenic. 
Herring Cove Beach
Herring Cove Beach is located in Provincetown and is known for its incredible sunsets. This beach has two parking areas and part of it is protected by lifeguards. A part of the Cape Cod National Seashore, Herring Cove Beach has calm waters and a relaxing vibe. It's not uncommon to see seals or whales here either. There is a small concession stand with food and beverages available.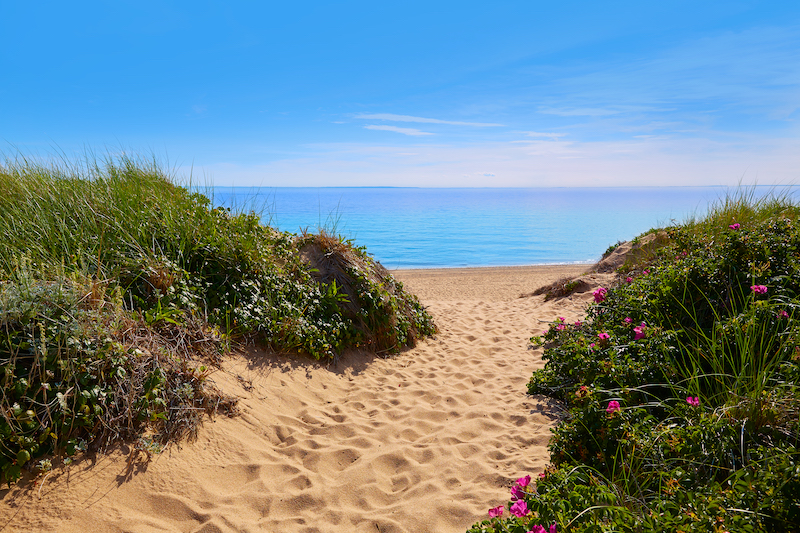 Nauset Light Beach
This mile-long beach is hugged by the ocean on one side and lush, tropical dunes on the other. Nauset Light Beach is a part of the Cape Cod National Seashore. Located in Eastham off Ocean View Drive, Nauset Light Beach is a family-friendly spot with an observation area, shower areas, lifeguards, and rental options, and it's a short walk to the Nauset Lighthouse. This beach is known for surfing, seal-watching, boogie boarding, and more.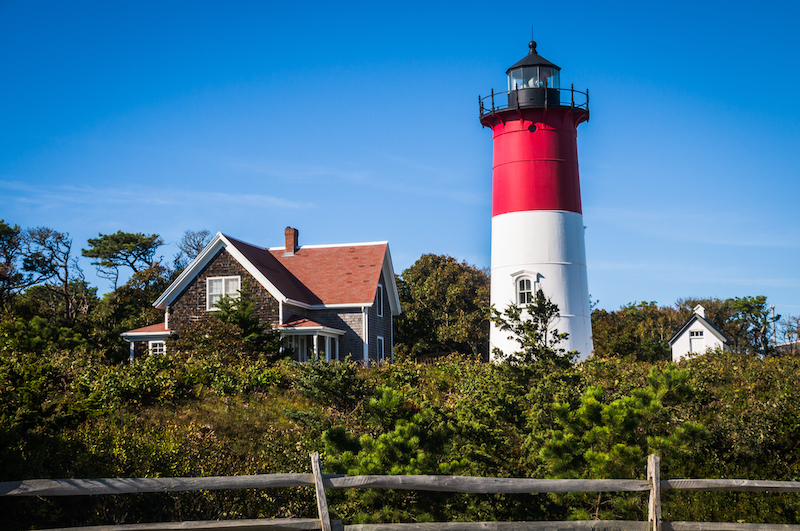 Seagull Beach
Seagull Beach is Yarmouth's largest saltwater beach, located just off Sea Gull Road. Popular for swimming, windsurfing, and sunbathing, Seagull Beach sits on the Nantucket Sound and has fairly calm water. While this beach can get crowded with families and young groups, the spacious beach has plenty of room to sprawl. This public beach has lifeguards on duty during the season, restrooms, showers, food concessions, handicap chair access, and a boardwalk. 
Gray's Beach
Located in Yarmouth, Gray's Beach features a long boardwalk over a salt marsh and calm, shallow waters that are great for young kids. Facilities include restrooms and lifeguards on-duty. Also, families will love the covered picnic area and small park. Also referred to as Bass Hole Beach, this small beach is great for exploring local plants and wildlife. During low tide, waters are extremely shallow. There is a large parking area onsite and crowds don't tend to be an issue here.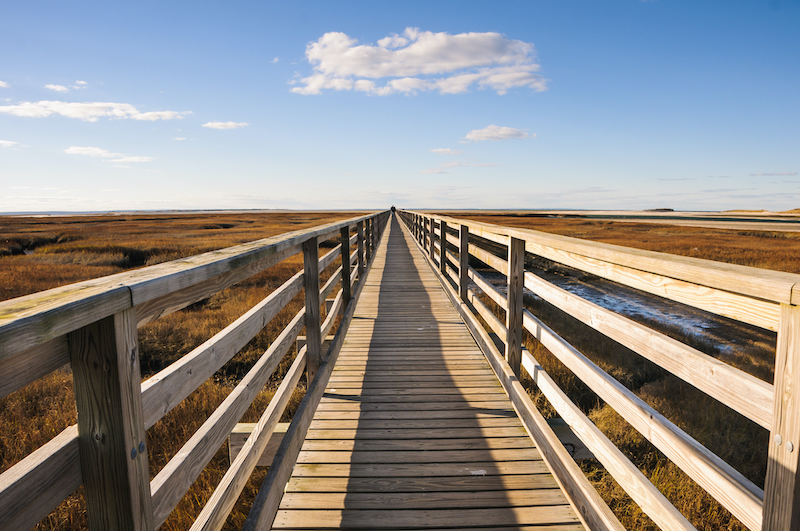 Thanks for discovering Cape Cod's top beaches with us. We look forward to seeing you on the Cape.
Check out our tide charts to stay current on conditions.