11/25/2021 - 8:00am

to

11/28/2021 - 8:00am
Celebrate the Original Thanksgiving 
Cape Cod is a classic place to celebrate Thanksgiving. Provincetown, located at the northern tip of the Cape, is the site of the Mayflower landing, and Plymouth, where Thanksgiving originated, is right across the Cape Cod Bay. During Thanksgiving, Cape Cod visitors enjoy the history of this special American Holiday.
In 1620, 102 brave settlers left Plymouth, England, on a ship called the Mayflower, and made a voyage across the Atlantic Ocean. Though it was not their intended destination, the settlers on the Mayflower, known historically as the Pilgrims, dropped anchor of off the northern tip of Cape Cod, near modern-day Provincetown.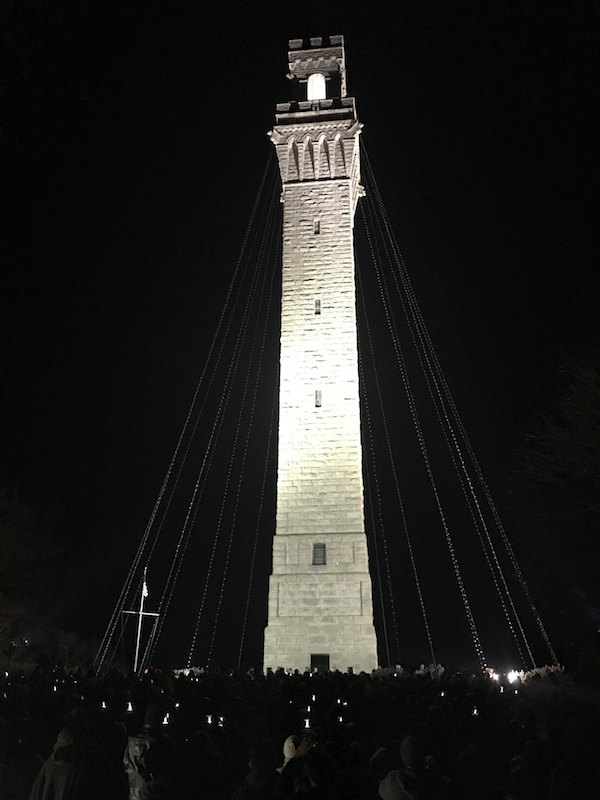 To commemorate the historic Mayflower landing, the Cape Cod Pilgrim Memorial Association built the Pilgrim Monument. Every year, thousands of visitors come to Provincetown to climb this classic 252-foot tower. During Thanksgiving, the Pilgrim Monument lights up and is especially festive.
The Cape Cod Thanksgiving 2021 Events and Schedule is Yet to be Determined
Dates are subject to change. Check with event officials for exact dates and schedule.
Annual Lighting of the Pilgrim Monument - November 11, 2020, 6 p.m.
Come to High Pole Hill in Provincetown to celebrate the Pilgrims' first landing. Hundreds of Cape Cod residents and visitors enjoy the illumination of the Pilgrim Monument. This year's event commemorates the Pilgrim's first landing in Provincetown 400 years ago! Viewing is free and the white lights last until the first week of January, so be sure to come to the is historic site for the holidays.  
10th Annual Glassblowers' Christmas – Sandwich Glass Museum - November 16 to December 30, 2020
Visit the Sandwich Glass Museum on 129 Main Street in Sandwich Village. For under $10, you can enjoy trees decorated with glass ornaments created by Cape Cod's leading glass artists. The 2020 theme is To Be Determined.
12th Annual Chatham Turkey Trot - November 26, 2020
Work up an appetite for Thanksgiving dinner. The Chatham Turkey Trot is a fun Thanksgiving 5k that benefits the Lower Cape Outreach Council's emergency programs. Participants walk or run either the 1 Mile course or the 5k course. You must register for the race by Thursday, November 26th, 2020. 1 Mile race begins around 8:30 am, 5k race begins around 9:15 am.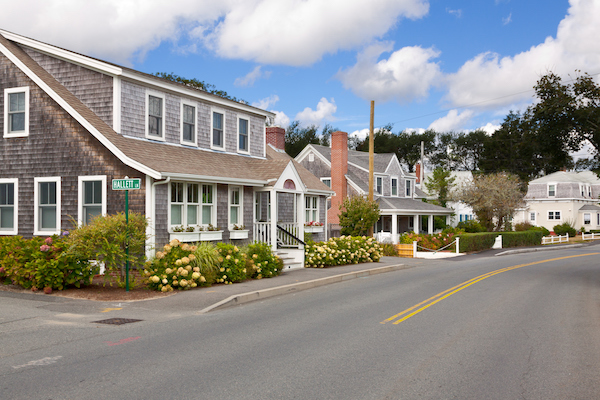 Cape Cod Thanksgiving Dinner Train
Take a culinary journey through Cape Cod's classic towns. The Cape Cod Dinner Train offers a special five-course meal on a three-hour train ride. Guests enjoy Cape Cod's beautiful landscape through glass windows, while dining on traditional Thanksgiving food. Tickets sell out fast, so reserve your spot soon.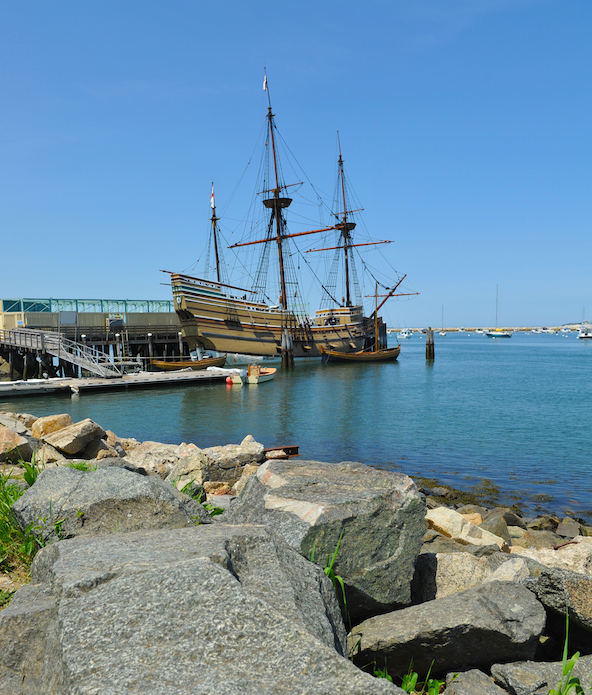 Thanks for your interest in Thanksgiving on Cape Cod. We love sharing this special time of year with our guests.