05/25/2019 - 10:00am

to

05/27/2019 - 6:30pm
Honor Veterans on Cape Cod
Memorial Day, honoring our troops and marking the unofficial start of summer, is a classic Cape Cod holiday. To celebrate Memorial Day, the towns on the Cape come to life with ceremonies, family activities, beach barbecues, fireworks, and parades. 
Come to the Cape this Memorial Day and wave your American flag high. There are tons of great ways to celebrate Memorial Day Cape Cod.  
Cape Cod Memorial Day Activities
The 2019 Memorial Day Schedule:
Saturday – May 25th, 2019
Operation Flags for Vets
Visit the Massachusetts National Cemetery in Bourne. At 10 a.m. on Saturday, May 25th, there will be a short ceremony at the flagpole, followed by volunteers planting small flags on graves.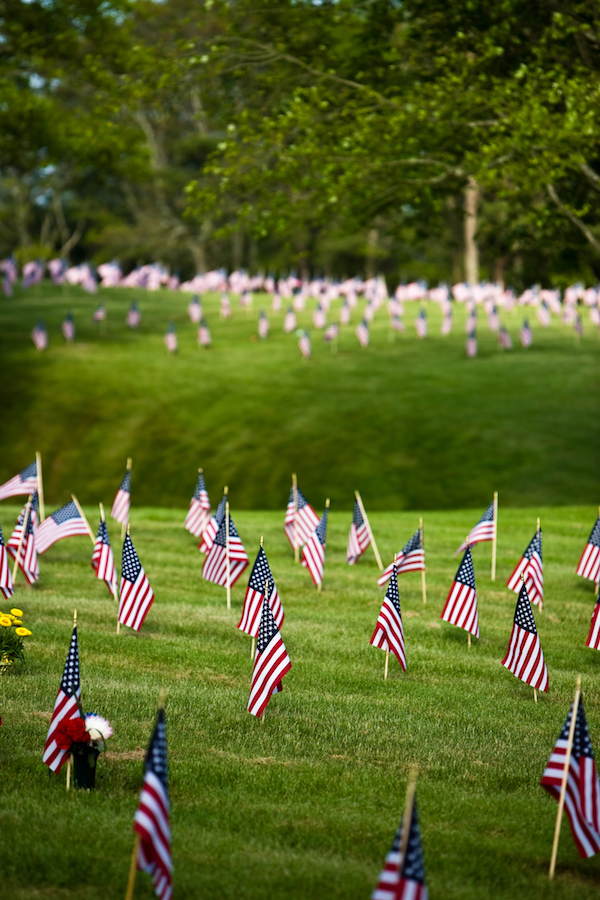 Sunday – May 27th, 2018
Massachusetts National Cemetery Memorial Day Program
Return to the Massachusetts National Cemetery at 1 pm on Sunday. Right off Connery Avenue, at the flagpole and memorial path, there will be a keynote speaker, a parade of colors, music, and more.
12th Annual Troops in the Spotlight Event
Experience the largest Memorial Day event in New England. At Kmart Plaza, in Hyannis, this 24-hour event honors veterans, wounded warriors, and Gold and Blue Star families. The opening ceremony begins at 11:30 am on Sunday. The special honor ceremony for Vietnam vets starts at 2 pm. The flag-lowering ceremony and playing of Taps happens at midnight. The closing ceremony is at 11 am on Monday. 
Monday – May 28th, 2018
On the official Memorial Day, there are lots of celebrations across the many towns of Cape Cod. Check out this list of options.
Brewster – Memorial Day Parade
Beginning at noon on Route 6A from Brewster Baptist Church to the Council on Aging, the Veterans of Foreign War No. 9917 will hold the parade. 
Centerville – Pancake Breakfast
At Our Lady of Victory Hall, 230 South Main Street, you can enjoy a Memorial Day pancake breakfast, from 8 to 11 am. This event Benefits Centerville Civic Association Families in Need Program. 
Chatham – Visit Memorial Sites
Walk to five memorial sites with special ceremonies along the way. Meet at the Veterans Field Road parking lot at 9:30 am. Each stop features brief ceremony, wreath placement, rifle salute, and playing of taps. Stops are at the World War I Memorial to the left of Community Center, World War II Memorial at Nickerson Park, Oyster Pond parking lot, where wreaths will be laid on the water for those lost at sea, the adjacent Korean and Vietnam Veteran Memorial, and Civil War Memorial at Seaview and Main streets. The procession ends at Veterans Circle with more music and ceremonies. 
Dennis – Memorial Day Parade
The Dennis Parade assembles at 8:45 am and starts at 9:30 am. Beginning at the corner of Signal Hill Road and Route 6A and proceeding to Dennis Village Green, the program includes speakers and music by Dennis-Yarmouth Regional High School Band.
Eastham – Veteran Ceremony
To commemorate veterans from families of Eastham, a ceremony will begin at 9 am on Windmill Green, across from Town Hall, 2500 Route 6. Ceremonies will feature readings and participation by Eastham Police and Fire departments and U.S. Coast Guard Auxiliary.
Falmouth – Memorial Day March 
Beginning at 9:45 am, you can march from Village Green to Falmouth Public Library, 300 Main Street. 
Harwich – Ceremony 
This ceremony begins at 9:40 am at Brooks Park, in Harwich Center. There's music by Harwich Town Band and a Pledge of Allegiance by Harwich's Scouts.
Hyannis – John F. Kennedy Memorial Trust Fund Committee's Memorial Day Ceremony
Beginning at 12:15 pm at John F. Kennedy Memorial, on Ocean Street in Hyannis, the John F. Kennedy Memorial Trust Fund Committee's Memorial Day Ceremony includes Cub Scouts from Pack 54, Barnstable Police Department Honor Guard, and other special guests.
Mashpee – Ceremony 
This special ceremony begins at 10 am at Mashpee Community Park and Veterans Garden, Main Street and Great Neck Road North.
Provincetown 
With a presentation of the colors by U.S. Coast Guard Station Provincetown, the Provincetown Memorial Day Ceremony is a great event. Beginning at 11 am at Doughboy Monument by Town Hall, this ceremony features songs, and a ceremonial volley shoot off.
Sandwich – Memorial Day Parade
The American Legion Post 188 Memorial Day parade forms at 9 am and begins at 10 am at Henry T. Wing School, 33 Water Street. Along the way, participants place wreaths on several veteran memorials. Ceremonies follow in front of Sandwich Library.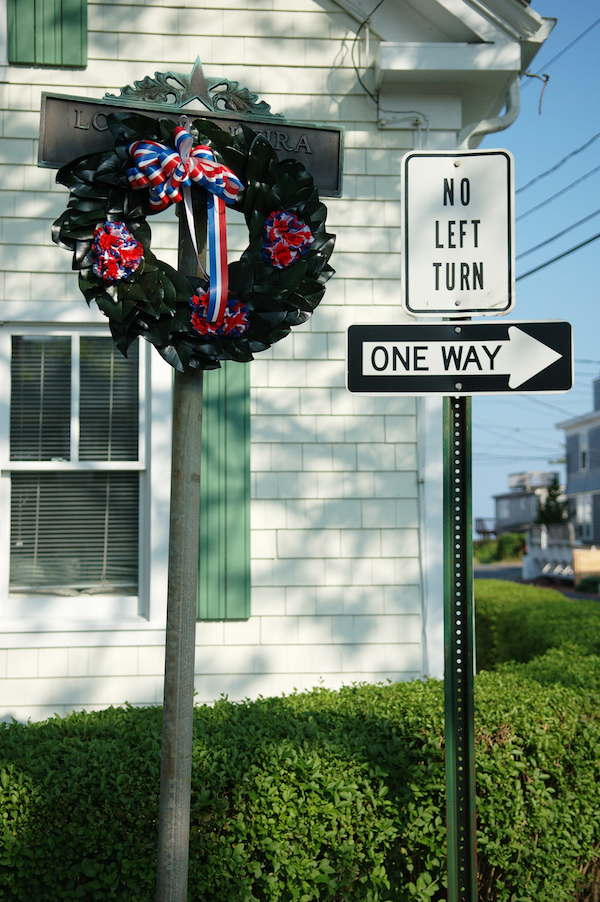 Wellfleet
Sponsored by American Legion Post 287, the Wellfleet Memorial Day ceremony runs from 8:30 to 10:30 am in front of Town Hall, 300 Main Street. 
Yarmouth
Yarmouth's Memorial Day ceremony begins at 11 am at Yarmouth Town Hall front lawn.
Start the Summer on the Cape
Thanks for checking out our information about Memorial Day on Cape Cod. It's a special time of year to visit our classic towns and honor our troops who made the ultimate sacrifice for our country.
Book Cape Cod Rentals for Memorial Day